Photographer Alisia Sina Wagner has a knack for emotionally charged high-end photography and the right ideas to go with it. Her new photos were staged in a quarry and in a hotel, and my bridal jewellery was allowed to play a shining role. This is how gipsy style meets rough nature and exotic flower magic meets cool hotel ambience.
The jewellery for our first location at the Parkhotel is in the style of the Golden 20s. For the Getting Ready in the hotel room, I chose the rose gold Helena earrings with delicate leaf motifs.
After that, we stepped it up a notch with a stunning luxury gown by Jolie Brautmode and the richly decorated Viktoria earrings in gold-plated silver. The setting in the quarry followed the motto: a little gypsy, a little ethnic – and a lot of love. In the candlelight by the lake, my favourite photo was taken: the bride and groom under the veil. Pure goosebumps! Pia wears the silver earrings Aida with rock crystal pompons.
Photos from the Parkhotel
Shop this look
Wedding Party at the Quarry
Shop this look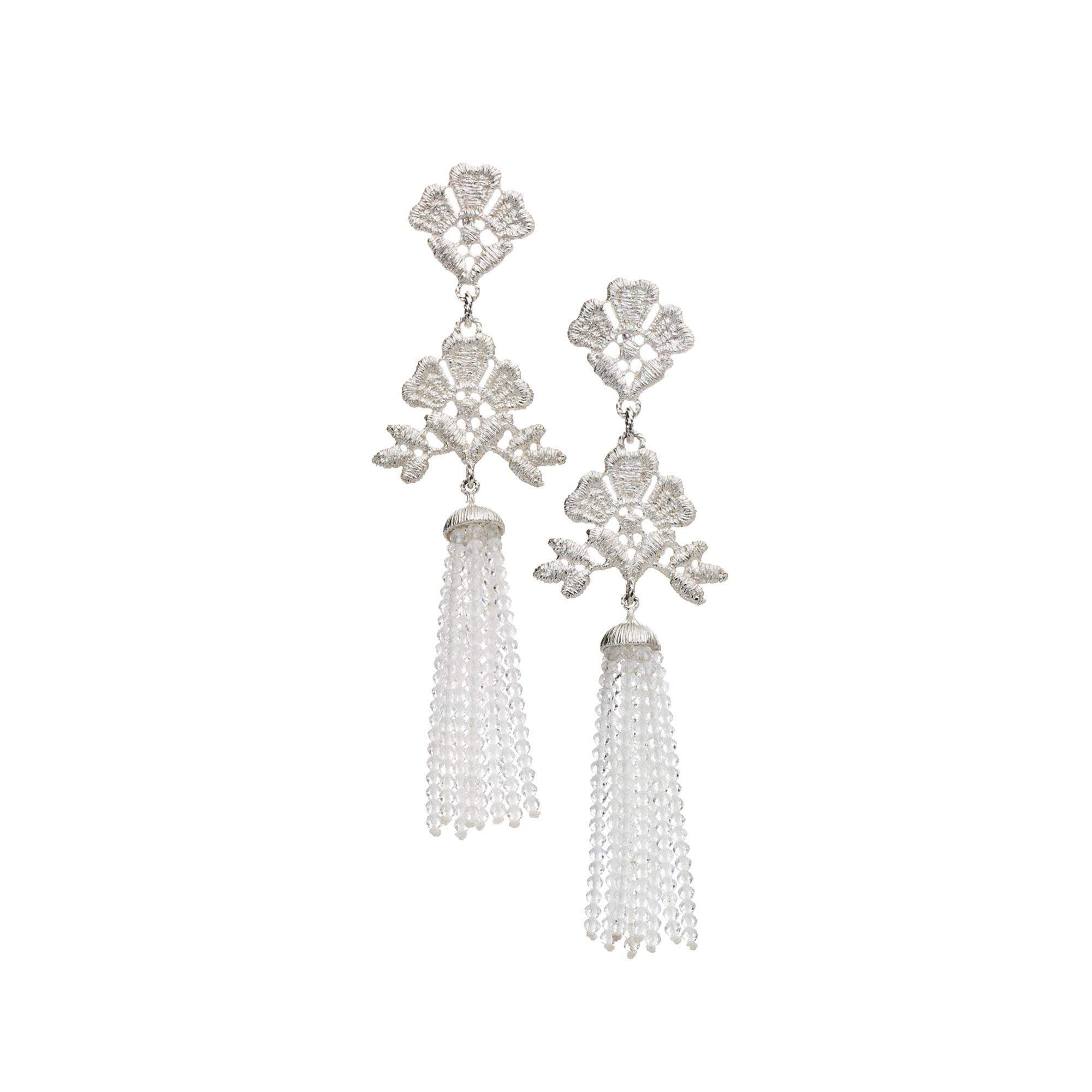 650,00

€
Delivery in
35 – 38 business days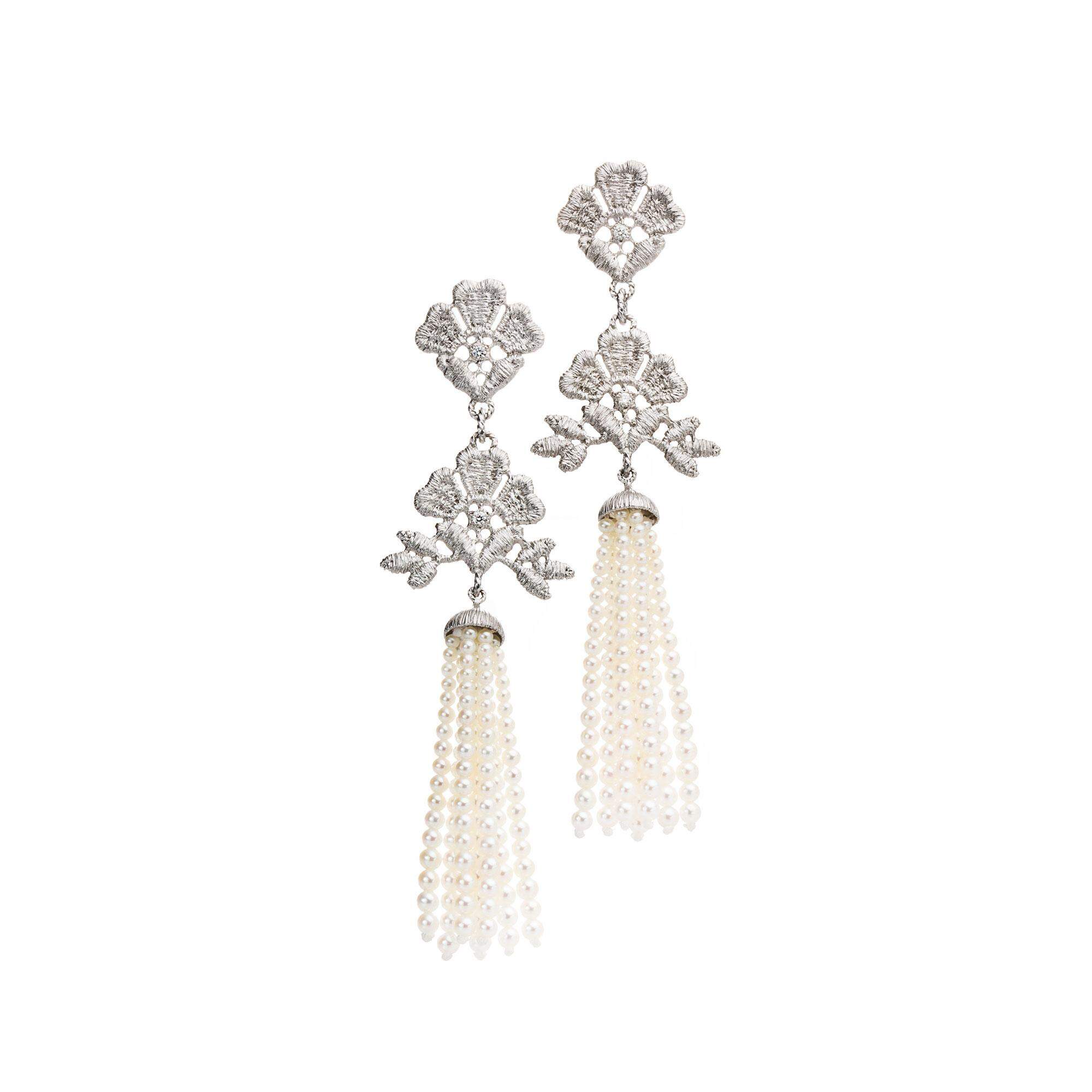 6.770,00

€
Delivery in
35 – 38 business days