Pendant "Marrakesh Pearl" in silver with baroque pearl in gold-plated silver
Fascinatingly beautiful and in the heart of Morocco: Marrakesh, also known as the "Pearl
of the South", inspires with its Oriental charm.
The Marrakesh Pearl pendant pays homage to the beauty of the city and take up its affectionate designation in the form of precious freshwater baroque pearl. The delicate lace decoration of the pendant is reminiscent of openwork window ornaments, as can be seen on almost every corner in Marrakesh. The small shape makes it a perfect companion throughout the day and makes romantic looks appear even more graceful.
That fits: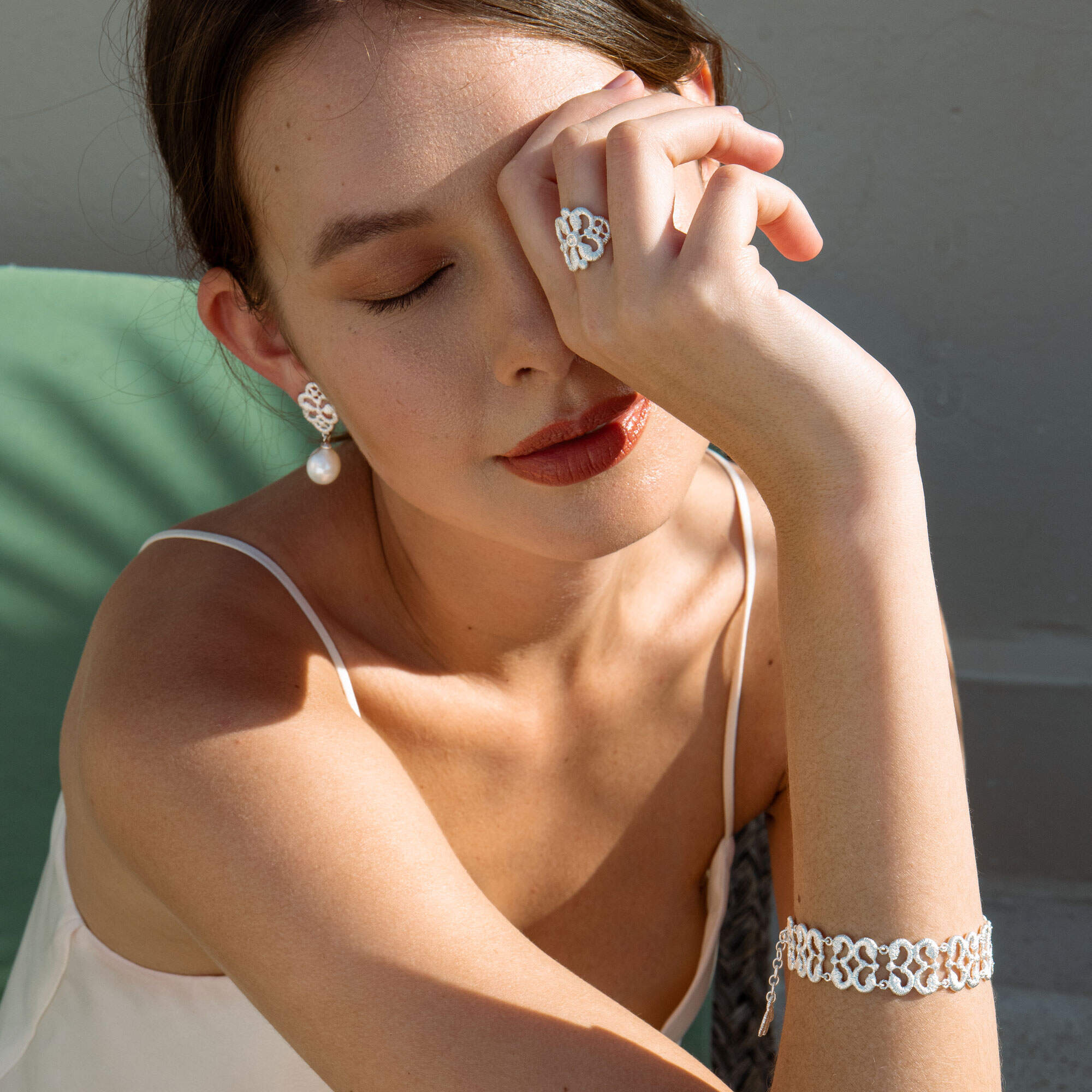 1.050,00

€
Delivery in
24 – 28 business days