Pendant earrings "Daphne" in yellow gold
Named after nymph Daphne in Greek mythology, the jewellery pieces "Daphne" show round shapes, fine cords and filigree ornaments. The love god Eros had hit Apollo with an arrow. Daphne tried to escape his advances, exchanging her female form with that of a laurel tree. The pendant earrings "Daphne" show both: a cord laid in round shape and branched threads of gold. The pendant earrings, the necklace pendant – worn on a long chain – and the matching ring show an elegant look of feminine lightness. The overall length is 5,8 cm.
This Jewelry can only be ordered on request.
That fits: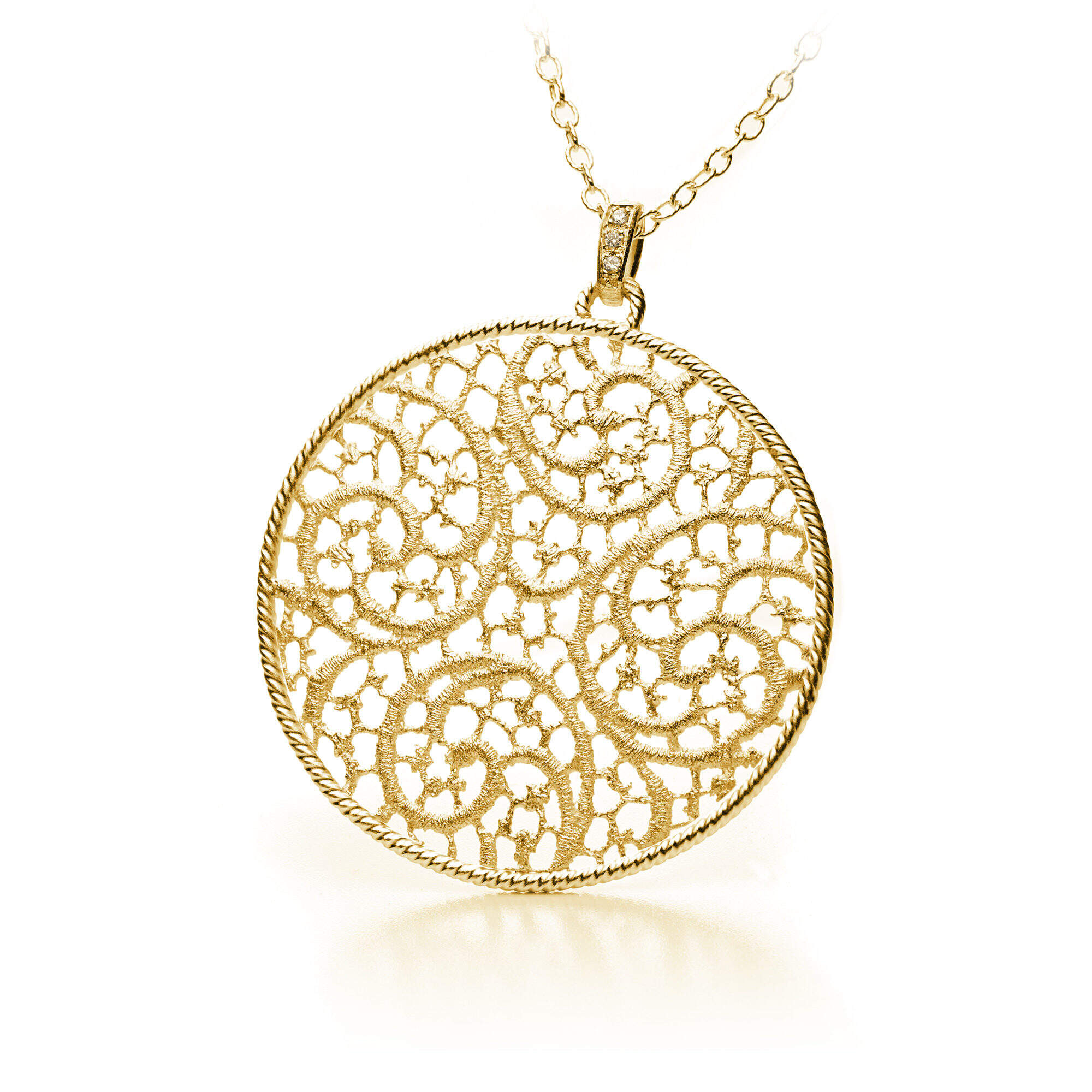 2.670,00

€
Delivery in
1 – 3 business days