Necklace "Venezia" in black rhodium-plated silver
With the Venetian lace patterns incorporated in her Venezia necklace, Brigitte Adolph takes us back to bygone times, while still remaining firmly rooted in the present. This exceptional piece of jewellery is available in shimmering white 925 silver or as a black rhodium-plated variant.
This Jewelry can only be ordered on request.
That fits: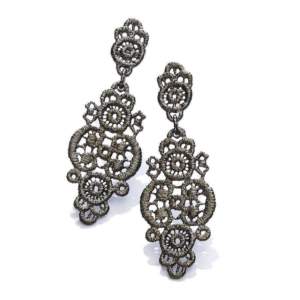 440,00

€
Delivery in
24 – 28 business days
510,00

€
Delivery in
24 – 28 business days