"With their sensuality and feminine aesthetics, BRIGITTE ADOLPH's top jewellery pieces are made for today's brides," writes the german goldsmith's newspaper on the latest bridal shoot with my jewellery, organized by the Hamburg-based bridal shop Elbbraut.

Lush flowers, cool elegance
This time, owner Theresa Steinke has staged a bride model with short hair, with lush flowers and extravagant dresses from her shop. We are blown away by the magnificent flower crowns by Blumen Graaf and the craftsmanship of photographer Fabijan Vuksic. It is not the first shoot that has been created by the cooperation of stylists, florists and designers under the direction of Theresa. As a result, we are happy about great photos that put my jewellery in particular scene.
This is an opportunity for us, once to say thank you, for many extraordinary shootings with pioneering styles and attention to detail. Everything fits! Maybe that is because Theresa and I are ticking and practicing our professions with a lot of heart and passion …
For five years, Theresa has been offering a unique collection of vintage and boho wedding dresses in Northern Germany. For four years, my jewellery label is an integral part of the range. Elbbraut shows the best ideas of German and European designers, who work with sustainable standards and make their models exclusively from noble natural materials such as silk or lace. All dresses are tailor made in studios in Germany with great care.
When I created my lace jewellery, I decided to use recycled precious metals and, together with pearls, gemstones and diamonds, transform them into jewels with that certain something. All pieces are made individually and with dedication in my goldsmiths.
Unique design for real feelings
I think for Theresa, me and many other wonderful service providers, a wedding is about real feelings and we want to see them accompanied at the wedding by beautiful design and high quality materials in clothing, bridal jewellery and decoration.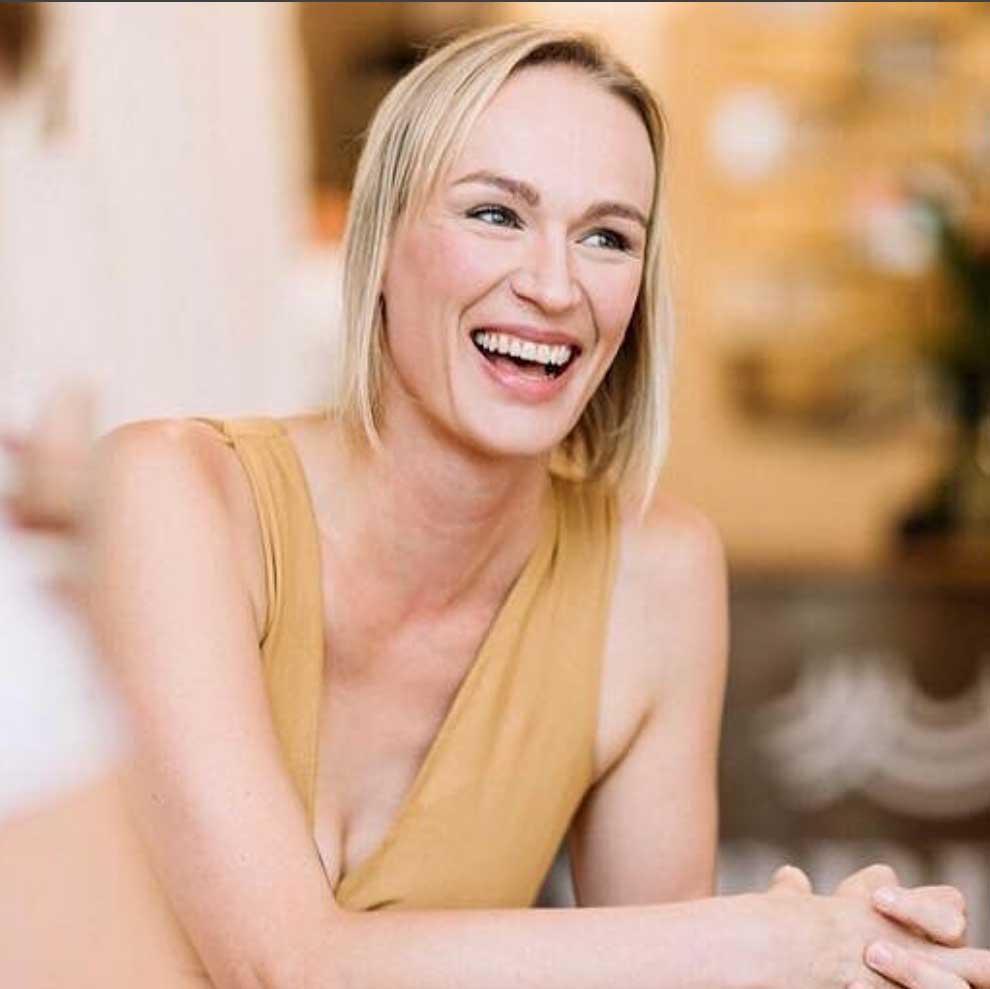 Wow - here are the photos from the latest shoot!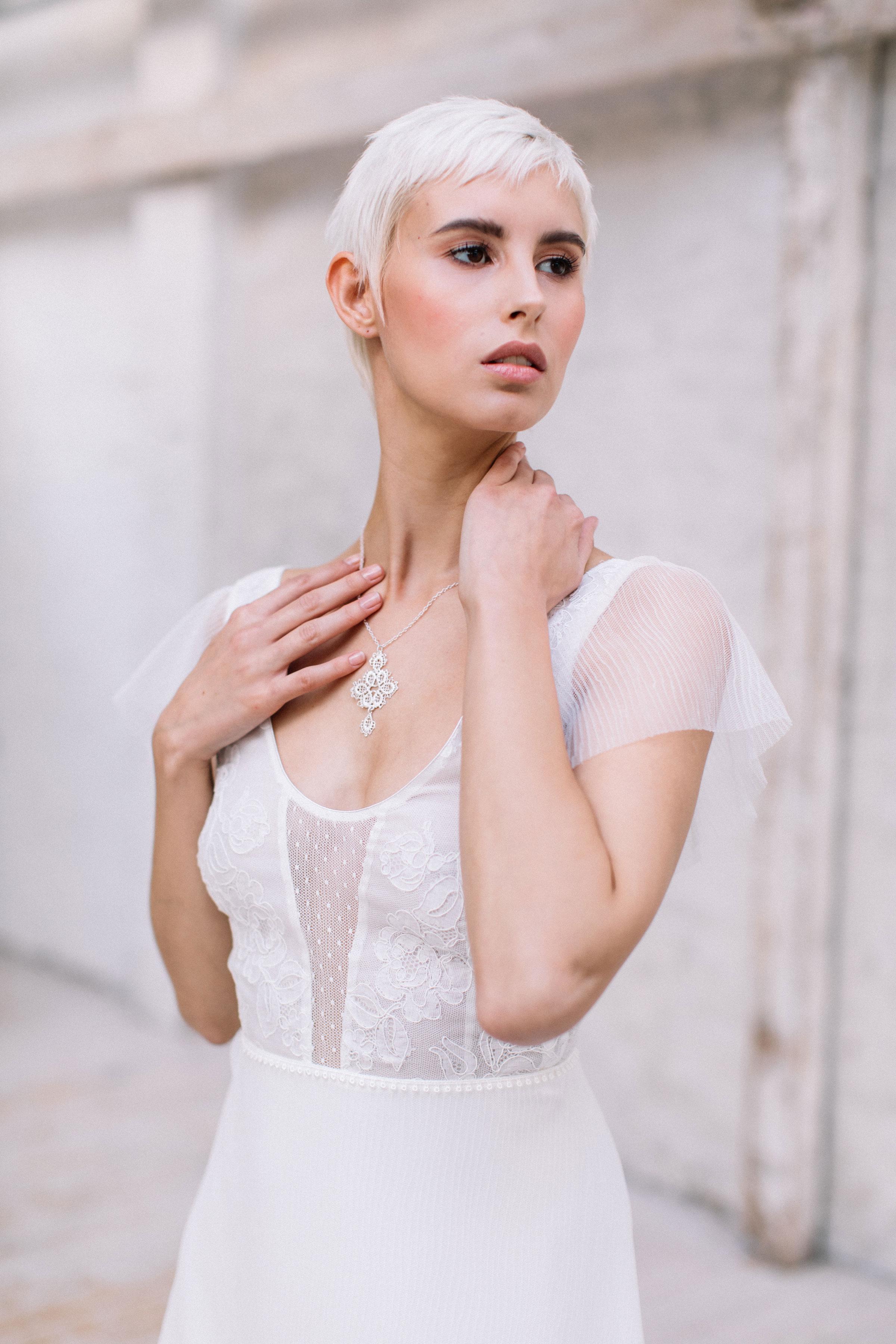 Shop this look - what the model wears: