Pendant earrings with hook "La Traviata" in rose gold with brilliant-cut diamonds
In Alexandre Dumas' famous novel "The Lady of the Camellias", Armand presents his beloved Marguerite with flowers. In 1853, Giuseppe Verdi set the drama to music in his opera "La Traviata". Crafted from precious metal and characterized by an eminently delicate ornamental design inspired by the shape of a camellia blossom, the La Traviata pendant earrings are a contemporary alternative to the evanescent flowers. Brigitte Adolph enhances one of each earring's petals with 18 cognac-coloured diamonds. The overall length is 4,6 cm.
This Jewelry can only be ordered on request.
Reference
310-RG-cog
Material
18kt rose gold
Jewels
36 cognac-coloured brilliant-cut diamonds, ca. 0,288ct
That fits:

2.620,00

€
Delivery in
21 – 24 business days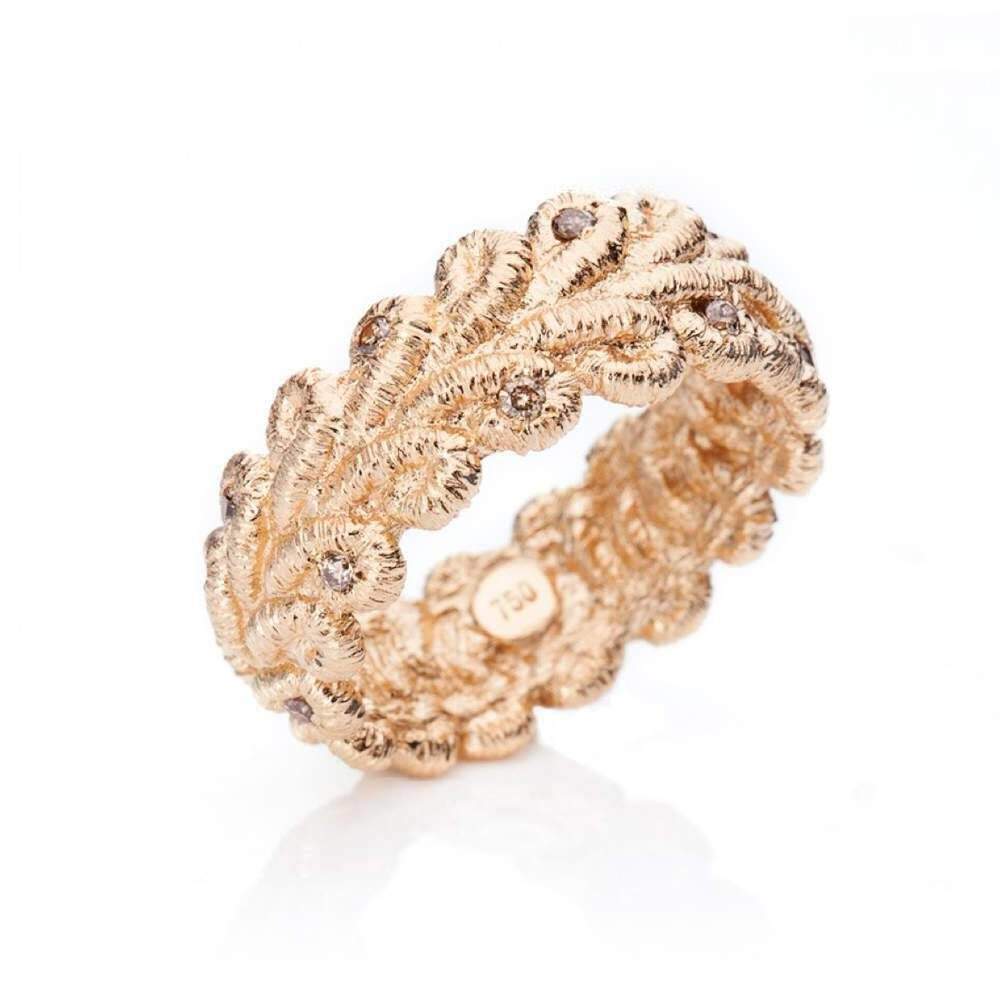 3.220,00

€
Delivery in
21 – 24 business days