Necklace pendant "Amalia" in rose gold with brilliant-cut diamonds
A sense of romance and self-confident strength do not have to be mutually exclusive. Modern women know how to skilfully combine the two. The name Amalia stands for "the brave one" and characterises many different women in history – including princesses and other noblewomen, singers and composers as well as women's rights activists. The Amalia necklace is simple and noble at the same time: a piece of jewellery that accompanies you light-heartedly throughout the day, appears feminine and uncomplicated and at the same time combines the refinement of fine lace structures with the strength of the diamond. A favourite piece that you won't want to take off!
This necklace pendant looks best with a 42 cm or 45 cm XS chain by Brigitte Adolph with links made of twisted wire. The overall length of the pendant is 3.6 cm.
Reference
2132-RG-cog
Material
18kt rose gold
Jewels
1 brilliant-cut diamond
Necklace pendant without chain. We recommend a 42 cm or 45 cm XS chain with links made of twisted wire.
That fits:

1.610,00

€
Delivery in
35 – 38 business days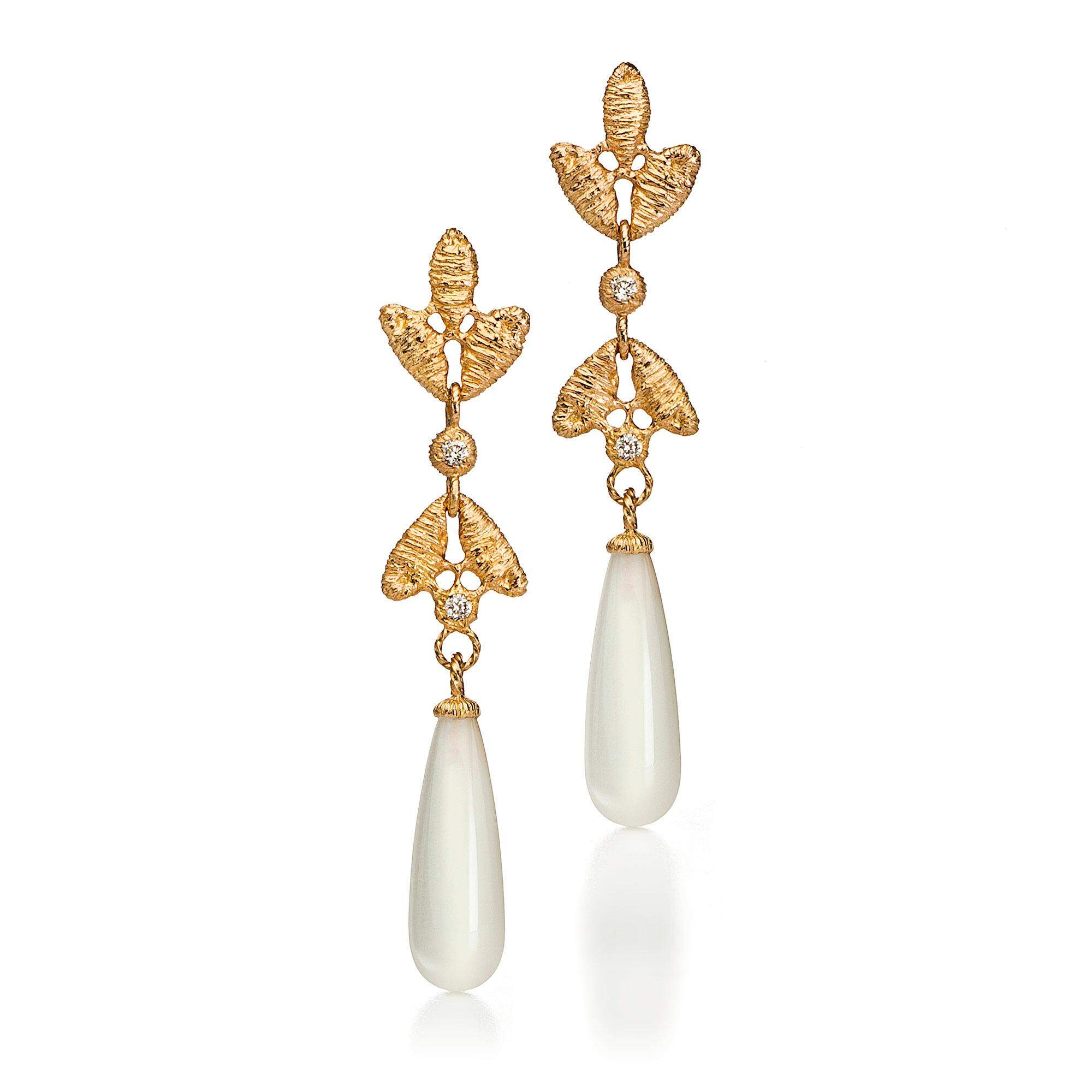 1.590,00

€
Delivery in
35 – 38 business days